We missed you
at our Free Webinar!
We know that sometimes life happens or that we have important life events we can't skip.
We also know that you like learning as much as we do! So, if you want to avoid the following side effects:
Webinar envy

Extreme sadness

Knowledge craving
Register and stay updated about our upcoming webinars!
See you online soon!
Gloria

Gloria M. Rivera is an English/Spanish California certified court interpreter, certified medical interpreter, conference interpreter, translator, and instructor.
After obtaining her degree as physician/surgeon from Universidad San Martin de Porres (Lima, Peru) she moved to San Diego, CA. There, she obtained a Professional Certificate in Translation and Interpretation Spanish/English from UCSD Extension and taught for said Professional Certificate.
Gloria is Core Faculty of the National Center for Interpretation (University of Arizona) where she develops educational material and teaches live and online programs.
She is a Certified Medical Interpreter (CMI), Certified Healthcare Interpreter (CHI), and California Certified Court Interpreter (CCCI) as well as conference interpreter.
In 2018 she was the recipient of 2018 CHIA's Instructor of the Year Award.
Gloria is also the brains (and sense of humor) behind Blue Urpi. Here we focus on providing medically accurate training for certified and aspiring medical and court interpreters in Spanish and language neutral versions.
Webinars with CEUs for
Different Professional Certifications
Blue Urpi creates webinars that are fun, interesting, and educational that help you get the CEUs to keep your certification up to date.

We have CEUs for the following certifications:
CCHI certification (CHI)

National Board (CMI)

Washington State Medical Certification (DSHS)

CIMCEs of the Judicial Council of CA.



You can find them here:
What Our Happy Students are saying...
Andrea Parsons, CMI-Spanish
I have now taken 2 of Gloria's webinars. Both were incredibly informative, as well as engaging. One was on the best, most reliable online resources. The second was on Latino Culture. Since taking both classes, I have utilized the recommended sites and strategies. I look forward to taking more of Gloria's webinars; allowing me to add to my interpreter "bag of tricks."

Ursula Carver, CHI-Spanish
Gloria is a really dedicated teacher, who takes the time to ensure her students actually understand the material being taught. I recently took a few of her online classes and have learned so much from her. I was able to better retain concepts like terminology, background information, etc. because she includes humor and relevant real life examples, making it easier to recall them later.
Need help? Have feedback?
Feel free to contact us.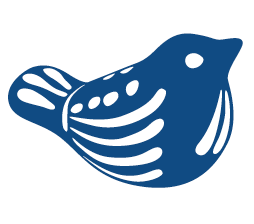 ©2021 Blue Urpi - All Rights Reserved.