My Favorite Medical Resources

During this 1-hour *recorded* webinar attendees will learn about my favorite medical resources in English (and some in Spanish). We will visit every website I use on a daily basis as a medical translator and interpreter and I will tell you why I find them useful.
I hope you enjoy the webinar as much as I did putting it together!
Best,

Gloria

Will be available for 7 days. Then, it will self-destruct!
About the Certificate of Completion and CEUs
If you watched the recorded webinar and would like to receive a Certificate of Completion and CEUs, please follow these steps:
1. Watch the entire webinar.
2. Download the test here......
3. Print it and fill it out or fill it out using Adobe Acrobat. [Download Adobe Acrobat here]

4. Scan it and send it to webinar@blueurpi.com

5. Please send it before the date stated on the email where you received the link.

6. You will receive your graded test and/or Certificate of Attendance within 24-48 hours.

Notes:

In

order to pass this test and receive a Certificate of Attendance, students must score 75% or higher.
This test was designed to be answered based on the information provided during this

webinar, therefore, correct answers are based on this class.

Answers based on internet searches (i.e. blogs, non-medical websites) will not be accepted.
Tests submitted after the established deadline will not be accepted.
Blue Urpi will not issue any refunds.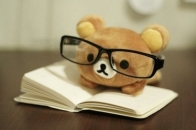 Did you enjoy this webinar?
Well, we have more! Blue Urpi creates webinars that are interesting, educational, and fun. They also grant CEUs for the CCHI certification (CHI), National Board (CMI), Washington State Medical Certification (DSHS), CIMCEs of Judicial Council of California.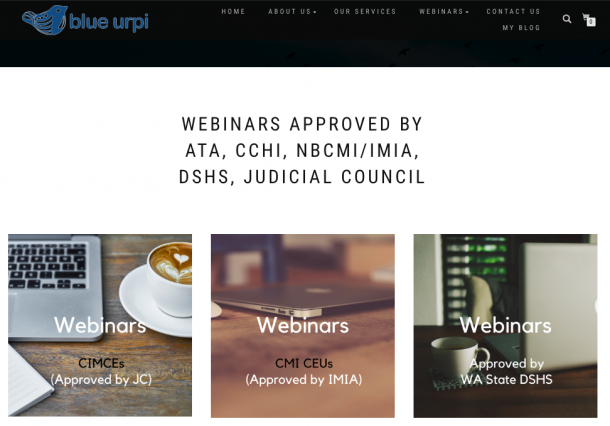 What Our Happy Students Are Saying
Don't just take our word for it, see it for yourself. Hear what some of our students have to say about our classes!
"I still can't believe it how these amazing people managed to find a place to stay. They really help you out and pick the best place!"I can only compare my webinar experience to either giving someone a fish or teaching them how to catch their own. Blue Urpi is helping me be a better fisherman by highlighting and sharpening the important skills to have on the field, which better prepares me to help our people.

Dr. Gloria Rivera's webinars are done with a high level of excellence. She gives relevant information and techniques that translators and interpreters are able to utilize immediately. She is a subject matter expert, a practicing translator and interpreter, and a very effective instructor who understands the need to teach to the 3 types of learning style - visual, auditory, and kinesthetic. I am a believer and will be continuing to learn from her.

Gloria is a really dedicated teacher, who takes the time to ensure her students actually understand the material being taught. I recently took a few of her online classes and have learned so much from her. I was able to better retain concepts like terminology, background information, etc. because she includes humor and relevant real life examples, making it easier to recall them later.

EN/ES Medical Interpreter
and Translator
EN/VT Translator and
Interpreter, Vice President ATI
EN/ES Interpreter
and Translator
Need help? Have feedback?
Feel free to contact us.
©2019 Blue Urpi All rights reserved.